Buying Gold and Silver in Connecticut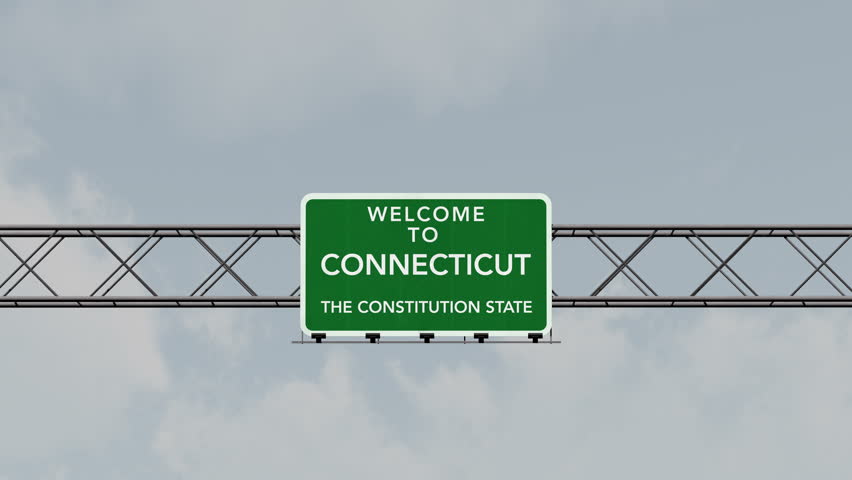 The present-day Connecticut is considered as one of the earliest settled regions among the thirteen original colonies. The English colonists were the first to establish major settlements on this territory in the 1630s. Referred as one of the most influential states in the creation and development of the Federal Government of the United States, Connecticut is also commonly named as the "Constitution State". Its name comes from the Connecticut river – a major river within the US.
Connecticut, along with New Jersey and New York, is often called the Tri-State Area. Today, Connecticut is widely considered as the wealthiest US state because it has the highest income per capita, as well as medium household income, in the country. For this reason, investing in silver and gold bullion is very popular within the state, making it the home of many top precious metal dealers, as well as numismatic auctions and events.
Gold and Silver Dealers in Connecticut State, by City:
If you are searching for coin shops or precious metal dealers in a certain location within the Connecticut state, please check our city directory pages:
Local coin shows & conventions
Coin collecting is one of the most popular hobbies in the world, especially in the United States. By visiting any coin show or coin convention listed below, you will have the opportunity to see impressive numismatic collections showcased by Connecticut dealers, along with the ones from other neighboring states. These numismatic events offer you free appraisals and various educational programs, so stop by anytime you'll be visiting the state.
Most popular coin shows:
Naugatuck Coin & Currency Show - American Legion Post #17, 21 Cedar Street, Naugatuck, Connecticut 06770, 718 323-1930
This is a monthly numismatic show which hosts over 20 dealers presenting their exquisite collections of precious metal coins and other types of currency. The show is open from 9 AM to 2 PM, has free admission and free parking.
Platt High Cards and Coins Show - Orville H. Platt High School, 220 Coe Ave, Meriden, Connecticut 06451, 203 265-1813
Another well-known coin show in Connecticut is held at the beginning of each month and hosts over 8 dealers showcasing their collections from 9AM to 1PM. There is an admission fee of $1.
Meriden Second Sunday Stamp & Coin Show - Executive Inn, 900 East Main St., Meriden, Connecticut 06450, 603-978-3459
Each month's second Sunday, Meriden hosts its renowned stamp and coin show from 9 AM to 3 AM. The admission is free, and there is free parking for its visitors.
4th Sunday Stamp, & Collectible Show - Annex YMA, 554 Woodward Ave, New Haven, Connecticut 06510, 203-627-6847
Each 4th Sunday of every month, postcard, stamp and coin dealers from throughout the Northeast forgather at this popular coin show held in New Haven. The admission and parking are free. Regular door prizes are given out during the event.
First Sunday Fairfield Coin and Sport Card Show - The Scandinavian Club, 1351 South Pine Creek Road, Fairfield, Connecticut 06824, 203-265-1813
The first week of every month welcomes over 50 dealers who present their large selection of US coins and sets, as well as other non-precious metals collectibles. The show is held from 9 AM to 2 AM and offers free parking. There is a $2 admission fee.
Hartford Coin & Currency Show - Courtyard Hartford Cromwell 4 Sebethe Drive, Cromwell, Connecticut 06416, 718-323-1930
Another well-known coin show in Connecticut which takes place less frequently than the ones mentioned above. It hosts over 25 coin dealers from 9 AM to 3 AM, has a free admission and offers free parking.
Annual Mansfield Numismatic Society Coin & Paper Money Show - Prospect Street School Gymnasium, 233 Prospect Street, Willimantic, Connecticut 06226, 860-508-8620
Called "The biggest little coin & paper money show in New England", this famous numismatic event hosts over 75 dealers from all over the states in the area. The show's hours are from 9 AM to 3:30 PM.
Danbury Coin Club Show - Ethan Allen Inn, 21 Lake Avenue Extension, Danbury, Connecticut 06811, 203-740-2892
This numismatic event is held once per year and has a free admission from 10 AM to 3 PM.
Liberty Coin Club Show - Elks Club 265 Main St. West Haven, Connecticut 06516, 203 248-1053
Breaking Down Bullion Sales Tax in Connecticut
The sales tax on precious metals in Connecticut has been in effect since 2011 and is set to a rate of 6.35%. However, there is an exemption from this bullion tax that is established by law, and it depends on both the amount and type of coins and precious metals that are to be purchased. If the purchase does not qualify for these exemptions, the state sales tax is applied. There are also some local sales taxes which may be applied in some cities or counties throughout the state.
According to the law, gold or silver coins, legal tender of any nation or state, as well as silver or gold bullion with price set based on the value of its precious metal content, is not subject to any sales or use taxes only if the single transaction amount is equal or greater than $1,000. For this reason, many bullion investors from Connecticut often wait before investing in bullion until they can make a large purchase in order to qualify for the exemption. However, please note that this exemption does not apply on bullion items made from platinum, palladium or rhodium, as well as medals, medallions, tokens or any other numismatic item since these bullion types are not legal tender.
The sales tax exemption also applies to antique and rare coins, only if their value is determined by their demand, condition, and rarity rather than just on their gold or silver content. Also, keep in mind that this exemption applies only if the coins are or were used as legal tender by any nation. The minimum purchase amount to qualify for this exemption is also $1,000.
Bullion Exchanges is not a Connecticut-based precious metal retailer. Therefore, Connecticut residents are not eligible to pay any bullion sales tax when buying precious metal items on our website. Please, feel free to check our large collection of gold, silver, palladium, platinum and rhodium goods. Yet, please note that we are not experts on tax laws, so we advise you to check with your local tax professionals before making your purchase.
Online Coin Dealers
Among the easiest ways to invest in precious metals is purchasing from online bullion dealers. In Connecticut, you will find several online precious metal dealers, yet you can also check our wide selection of bullion products displayed on www.bullionexchanges.com:
The Happy Coin – Premier rare coin and precious metal dealer
Commemoratives International – Founded in 1947, specialized in US and Israeli commemorative coins
Northeastern Metals & Chemicals – precious metal dealer and refiner
CoinSuperstore – specialized in rare collectibles
Sam Sloat Coins – One of the oldest coin shops, established in 1961 and much respected within numismatist communities
Olde Towne Coin Co, Inc. - founded in 1973 and specialized in rare coins and gold, silver and platinum bullion
Bullion Depositories
Toronto's Gold & Silver Bullion Dealer Cache Metals
Cache Metals is a full-service gold and silver bullion dealer that is based in Toronto which also offers secure bullion depository services to its US clients across the Connecticut state. The company provides you special secure vaulted storage accounts for depositing you precious metals which are ideal for investors who prefer to make several or larger bullion purchases. If you are searching for where to store gold in Connecticut, Cache Metals bullion depositories is a great choice because it provides you high-quality secure vaulted safes ensured by such a prestigious company.
Smelters & Refineries / Mints
Over the time, Connecticut had registered multiple precious metal mining activities, including silver and gold mining. For this reason, there are many local companies which provide precious metal refining services. Either you are looking for silver smelting or gold refining, you can contact any of the companies listed below. Also, remember that Bullion Exchanges provides exceptional gold and silver refining services for all its clients, so don't hesitate to contact us for any details.
A A & A Precious Metals Exchange
474 Main St, East Haven, CT 06512 203-821-7677
K Holdings Precious Metals LLC
107 Roger Road, New Haven, CT 06515
Northeastern Metals & Chemicals
M130 Lenox Ave., Unit #4, Stamford, CT 06906 800-243-2452
Precious Metals Sales
100 New Wood Rd, Watertown, CT 06795 860-274-8813
R & A Precious Metals LLC
3 Plumb Creek Road, Trumbull, CT 06611 203-220-8265
Specialty Metals Smelters & Refiners, LLC
2490 Black Rock Tpke Fairfield, CT 06825 203-366-2500
The Argen Corporation
22 North Plains Industrial Road, CT 06492 203-269-3400